It's true that rates climbed dramatically since the record-low we saw during the pandemic. But home affordability is based on more than just mortgage rates – it's determined by a combination of mortgage rates, home prices, and wages. Considering how each one of these factors is changing gives you the full picture of home affordability today.
1. Mortgage Rates
While mortgage rates are higher than they were a year ago, they've hovered primarily between 6% and 7% for nearly eight months now (see graph below):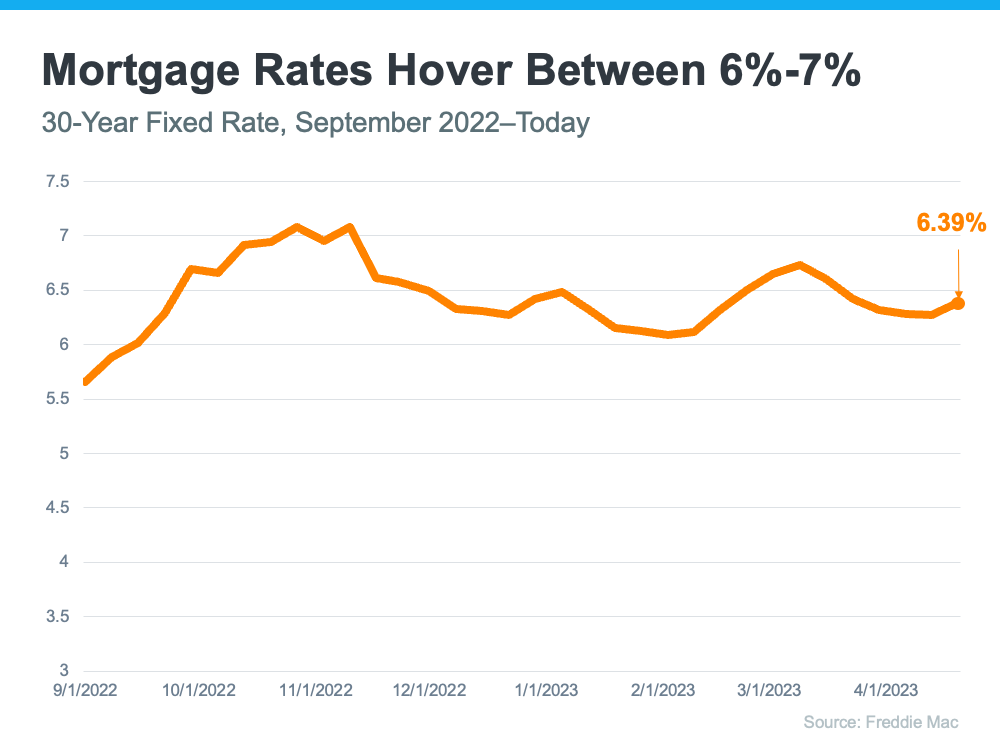 As the graph shows, mortgage rates have experienced some volatility during that time. And even a small change in mortgage rates impacts your purchasing power. It's hard to project where mortgage rates will go from here, many experts agree that they'll likely continue to remain around 6%-7% in the immediate future.
2. Home Prices
Over the past few years, home prices appreciated rapidly as the record-low mortgage rates we saw during the pandemic led to a surge in buyer demand. The heightened buyer demand happened while the supply of homes for sale was at record lows, and that imbalance put upward pressure on home prices. However, today's higher mortgage rates have slowed down price appreciation.
Home price appreciation varies by market. Some areas are seeing slight declines while others have prices that are climbing. To find out what's happening with prices in your local market, reach out to me and I will be more than happy to provide you with your area in detail facts.
3. Wages
The most positive factor in affordability right now is rising income. Higher wages improve affordability because they reduce the percentage of your income it takes to pay your mortgage since you don't have to put as much of your paycheck toward your monthly housing cost. Home affordability comes down to a combination of rates, prices, and wages.
If you're planning to buy a home, knowing the key factors that impact affordability is important so you can make an informed decision. To stay up to date on the latest on each, let's connect today.